Help for Landowners!
Pacific Watershed Associates Inc. (PWA) is a full service environmental consulting firm that specializes in supporting rural landowners with sustainable development, natural resource conservation, and environmental restoration needs. PWA includes a staff of 25 full-time professionals with proven expertise in northern California geology, hydrology, soil conservation and natural resource management issues.
Frequently, PWA is called upon by landowners who are faced with a need to respond rapidly to problems associated with improper grading, road construction, stream alterations and other soil disturbing activities. At PWA, we excel at developing cost-effective treatment prescriptions as well as providing technical oversight to ensure that mitigation strategies are implemented successfully.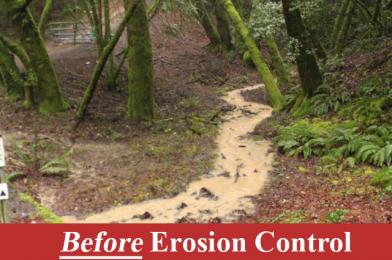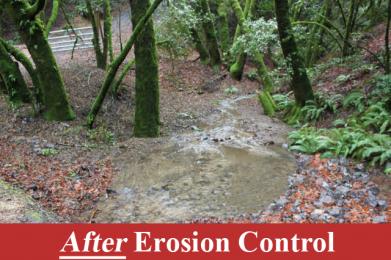 We've helped numerous clients that find themselves subject to water quality violations, Cleanup and Abatement Orders (CAO) and other land use violations levied by regulatory agencies in response to unpermitted grading and road building activities. These include site preparation for future property development, construction of fire breaks, access roads, site pads, vineyards, stream crossings and earthen dams (irrigation/stock ponds).
At PWA, we pride ourselves on finding common ground solutions to resolve environmental issues. In many cases, we're able to work with landowners by utilizing their heavy equipment, labor, and other available resources to reduce the cost of compliance and acquire retro-active permits for unpermitted property improvements.
Specifically, PWA's expertise includes supporting our clients with:
Clean-up and Abatement Orders
Cease and Desist Orders
Section 1600 Lake and Streambed Alteration Agreement Violations
Section 401 Water Quality Certification Violations
County code violations for grading, wetland, streamside management zone, and water quality related impacts
Emergency Erosion Control Plans
Long Term Erosion Control Plans
Adaptive Management Plans
Monitoring site and water quality conditions
Communicating with, and Reporting to, Regulatory Agencies
Failure and Forensic Analyses (identifying cause(s) and impacts (if any))
Expert Witness Services
Examples of our work are presented in the Emergency Erosion Control and Tomki Creek featured projects as well as in the Tomki Creek and Outlet Creek Before and After Project Photos.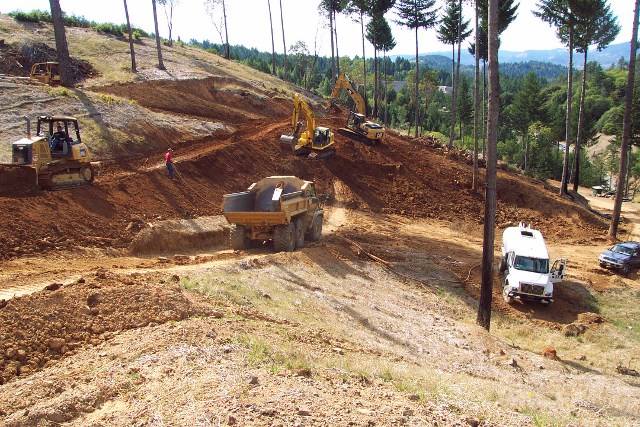 PWA also offers a wide range of services supporting rural property development including:
Percolation testing and leachfield design for septic systems (click for more information...)
Well site development
Water quantity and quality testing
Erosion control planning and stormwater management
Construction site planning and implementation, including technical oversight of BMP installation
Geologic hazard evaluations
Ranch and rural road planning, inventory, and analysis
Road and driveway construction, upgrading and storm-proofing
For more information about how PWA can help you, call us at (707) 839-5130 to schedule a free consultation.